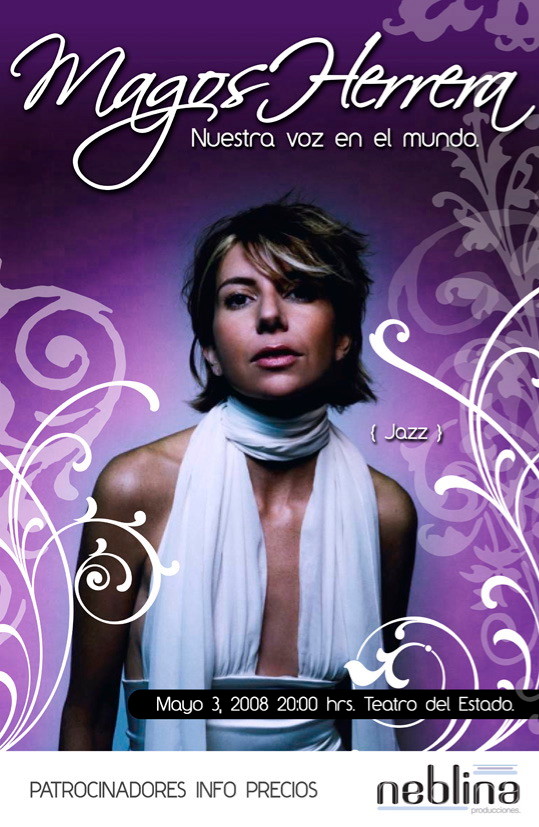 Por primera vez Magos Herrera viene a Xalapa. Maru está organizando el evento, que será en el Teatro del Estado el sábado 3 de Mayo a las 8 PM. Date cuenta, es el sábado que viene!
Todavía hay boletos, se están vendiendo en la taquilla del teatro – 350 pesos numerado y 250 general. Parte de las ganancias van a Amigos de los Animales, A.C.
No faltes!
Update for the English-monolingual brigade: The post is about the jazz concert my wife is organizing in Xalapa this coming weekend. If you really can't stand languages other than your own, and you have a feed reader that can filter by tags, you can filter out my posts tagged "In Spanish" and "In Norwegian". Thank you.